Sale!
Crane 3 Lab
Redefine Stabilizer
Max Payload up to 10 lb / 4.5 kg, can be compatible with almost all the best-selling DSLRs and video lenses on the market.
₱49,995.00
4 in stock
Description
Crane 3 Lab
Redefine Stabilizer
Versatile Structure
CRANE 3 LAB boasts a versatile and ergonomic structure that even revolutionizes the entire appearance. By holding the handle of the gimbal in a handy underslung position, you'll find CRANE 3 LAB extremely effort-saving and flexible.
Super Functional Design
CRANE 3 LAB is the only gimbal on the market that is integrated with wireless FHD image transmission, focus & zoom control, touch control and all-inclusive control panel. Designed for professional filmmakers, CRANE 3 LAB is invincible in the industry.
• ViaTouch Control System • Wireless FHD Image Transmission • Always in Focus • All-Inclusive Control Panel
Aviation Grade Motors
Adopting aviation grade motors and a brand new structure, CRANE 3 LAB enjoys 50% noise reduction and 100% increase in motor torque. With 150% improvement in respond speed, the gimbal can mobilize focus and zoom control synchronically, making it the first of its kind in the industry.
Noise Reduction

CRANE 3 LAB

CRANE 2

Motor Torque Increase

CRANE 3 LAB

CRANE 2

Respond Speed Improvement

CRANE 3 LAB

CRANE 2
Payload Increase

CRANE 3 LAB

CRANE 2

ViaTouch Control System
ViaTouch, a built-in image transmission system that opens up a new chapter for professional filmmaking.
Control via One Screen
ViaTouch Control System enables users to take care of every detail simply on a phone screen. You can make various gimbal movements and camera settings while framing the shots simultaneously all via a same screen. Filming on a camera would just be as easy as filming on a phone.
1080P Full HD Image Transmission
The wireless image transmission technology applied to CRANE 3 LAB supports video streaming up to 1080P. For its great compatibility with smartphones and tablets of both Android and iOS systems, most digital devices around you can be readily used as a monitor. With live preview and real-time parameter settings, you can frame and take shots from any angle at any view.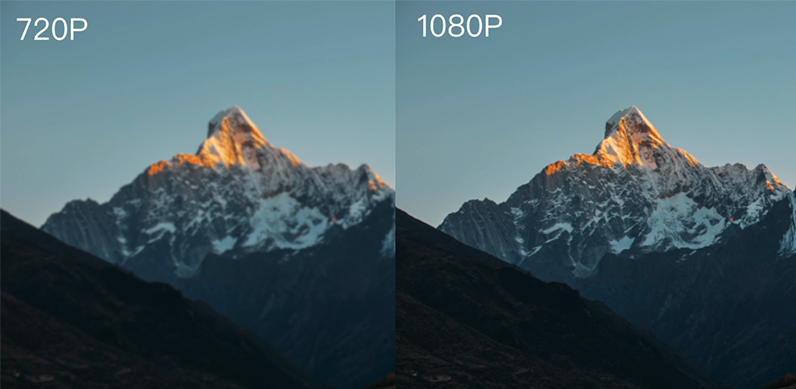 Synchronous Zoom & Focus Control
Equipped with both focus and zoom modules, CRANE 3 LAB allows synchronous zoom and focus adjustment via the tactile wheel or touch screen of mobile phones.
Dual Zoom & Focus Control System
In addition to the hardware modules, zoom and focus control can also be realized through ViaTouch –an iOS and Android based control system. Precise control of zoom and focus is available whether you work alone or with a team.